Custom Set Design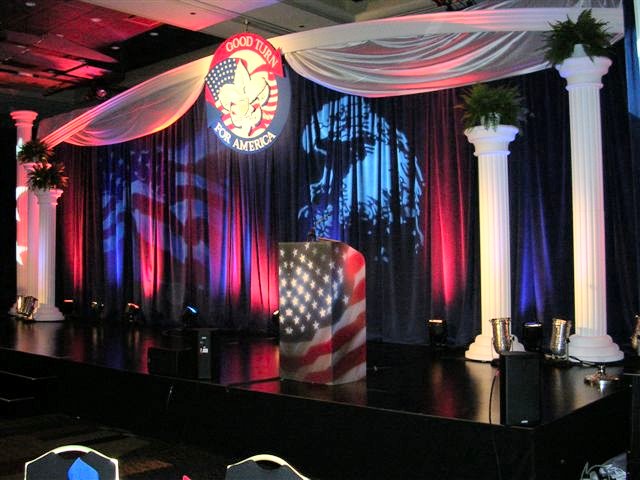 We can give you a memorable face to your event!
AEG's creative professionals that include renowned designers, top notch carpenters scenery painters and other craft personnel will plan the exact solutions to your total needs.
Just talk with our designers with your ideas.  Ideas will be discussed, sketched and revised by the design team until you are satisfied with the results.  Once the concept is approved, the team will complete the design, build it and install at the chosen venue.  The result is a highly visible and professional styled set, perfect for your event's theme.
If you liked what you saw in one of our pictures, just contact us and we can determine right away whether it can fit in your venue and whether it is right for the job, or we'll build something similar that will definitely fit your needs and your budget.